Lipstick Layering Is The Technique That Helps Craft A Makeup Look All Your Own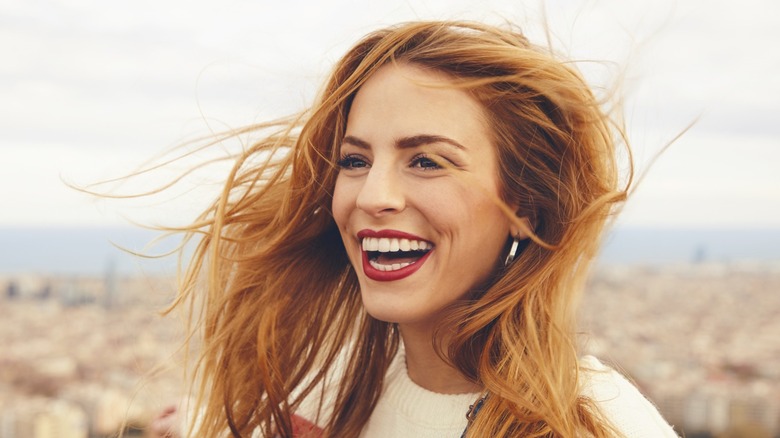 Shutterfly
Lipstick layering is a method of adding color to your lips like a painter would add to a canvas. It's mixing lip colors and textures and giving your lips their best hue while also complementing your look. Lipstick is the most purposeful addition of color for any daily makeup routine. When we add lipstick to our style, we are highlighting the portal to our nourishment, our air supply, our voice, words, ideas... Mouths are arguably our most essential external body part, and our lips—the most prominent part and a peak erogenous zone. However, lipstick also requires the most maintenance of any features where we add makeup. It needs reapplication after a short amount of time, more often than other painted parts of our face, and most of it ends up inside our bodies, to be honest.
The perfect lip color doesn't always come from one tube. Not everyone who wears lipstick would like to look like the lipstick is wearing them. While bold colors are in, you, wanting to add some flair to your hike in the woods, might feel a bit odd with a drop-dead-red that screams "punk rock night club." 
Layering lip color can give you an ideal look for your skin tone and your situation. Sometimes it takes a village...a village of lipstick colors to blend into the perfect color for you. So, get out your brushes and paints. Here's a few tips on how to layer that lipstick.
Taste the rainbow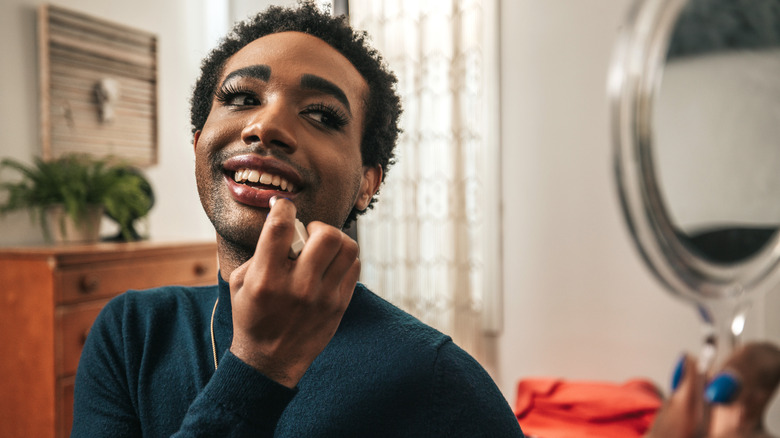 Shutterfly
Consummate painter Claude Monet said, "Color is my day-long obsession, joy and torment." Similar could be said for anyone attempting to coordinate their lip color with their skin tone, their outfit, the season, event, and their wallet. Have no fear. If you're reading this, you likely have a drawer full of lipstick (or would like to) and many of them have been abandoned, barely used, and you have that one go-to down to the nub. Time to experiment.
Get to know color. Do a bit of research on color blocking trends. Learn what tones compliment your skin color and what happens when certain colors blend with others. When it comes to finding a hue that you're aiming for, you might consider if you look best in "warm" or "cool" versions of a particularly favorite color. If you have a cool red, it contains more blue tones, and if you'd like to warm it up, blend in a layer of an orange, yellow, or peach. If you'd like the reverse, consider cooling a warm red tone by blending in a more purple or blue layer. If you like a bold color but want to tone any harsh edges, try blending a thin layer of gold or silver on top. The iridescent quality will reflect the light differently and whether you choose silver, a cool tone, or gold, a warm one, it will cut any stark monochromatic elements that might look too inorganic for what you want.
Find a friendly makeup artist at your local skin care counter and pick up a few color tips along with a few new colors. Find out what you like and what you still have in that drawer. Then add your new lip painting skills to the overall makeup routine that works for you.
Prep your canvas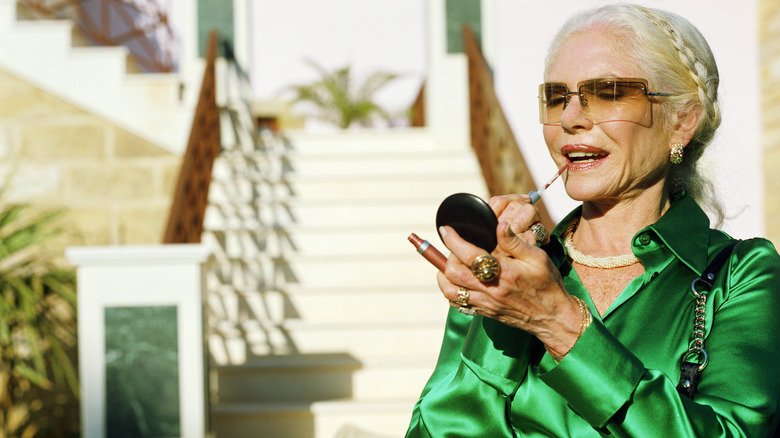 Shutterfly
For the best lipstick layering results, apply the same principles used to paint a commissioned masterpiece. Say, the Queen of Queendome would like you to paint their likeness to hang over their throne for all to see. After deciding on the end goal—how the painting will look—first, you would get to know the surroundings for where the portrait will hang. Second, you'd get your tools, paints, and brushes in order. Then you'd prep a suitable canvas, the foundation for the piece, and get to work.
Lips are no different. Many psychologists believe the biology behind human lip color is an instinctual attraction to a visual clue that represents health, fertility, and vitality as well as a subconscious allure to someone in an arousal state. Pink lips sink ships. And accentuating with lipstick is an essential part of a healthy and potent looking painted face.
For a "healthier" canvas, exfoliate your lips with your favorite products that leave your lips smooth and moisturized. Next, be sure to use lip primer under your painting. Primer can serve a variety of purposes. It alleviates color bleeding, sets the paint better for a longer lasting wear between applications, and it helps keep your lips hydrated underneath the lipstick. Then, if you'd like more definition, be sure to start with lipliner for easy blending. When layering colors, keep any matte products as the first layer before adding gloss. Like primer, this will be another layer that will keep those lips on point longer before any reapplications are needed.