What Does Your Birth Flower Say About Your Personality?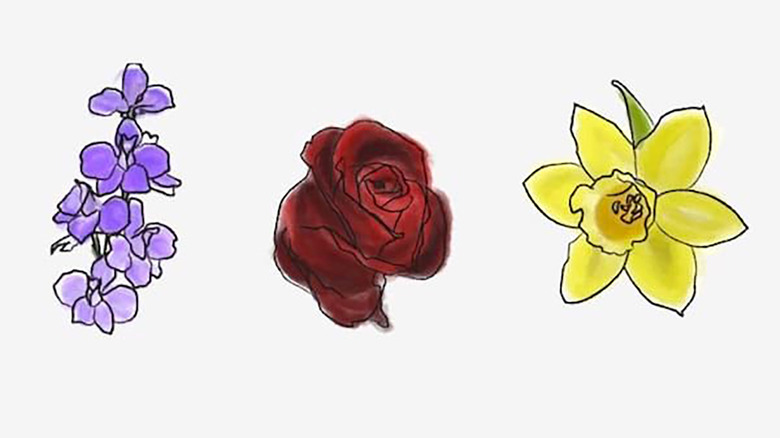 Celebrating your birthday with nature is an organic, authentic, and spirit-rising activity. Instead of latex balloons and crepe streamers, why not green plants and colorful blooms?
Your birth flower is the bloom associated with the month you were born which holds a symbolic meaning – a floral horoscope if you will.
It means that we can give our friends more personalized flower bouquets on their birthdays, fill our own homes with arrangements that hold a slightly deeper connection to our personalities and, in short, have an excuse to add another beautiful flower to our list of favorites.
So, without further ado, find your birth flower on the below infographic from The Greenhouse People and discover what it means about who you actually are!
September Birth Flower - Aster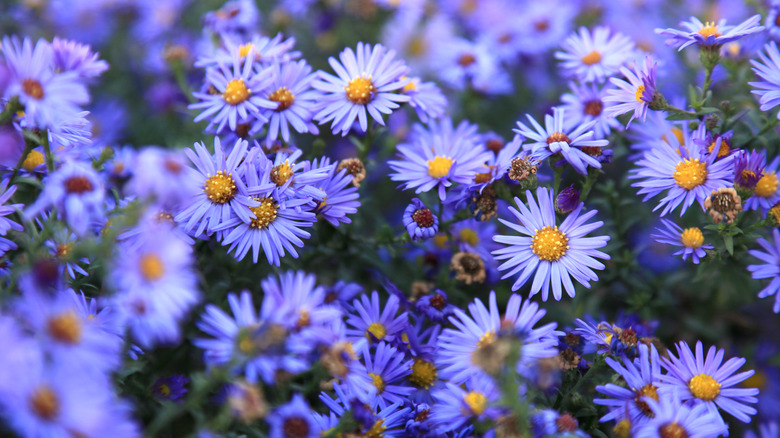 Gorgots/Getty Images
The aster is the September birth flower. Being that it is part of the daisy family means that it is made of a central core of tiny flower heads surrounded by long petals. The symbolism of the Aster is daintiness, love, and magic.
October Birth Flower - Marigold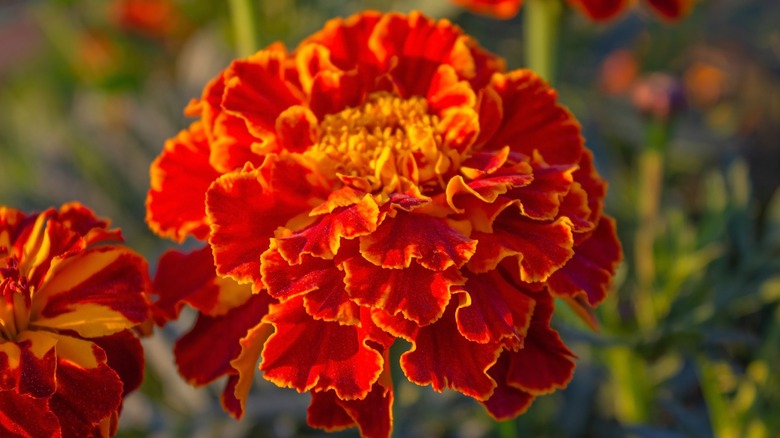 Albina_Sol/Shutterstock
October's birth flower, the exquisite marigold, is a Mediterranean native plant and has been prized for both its beauty and versatility. The symbolism of the October birth flower is warmth and ferociousness. They exemplify elegance and devotion.
November Birth Flower - Chrysanthemum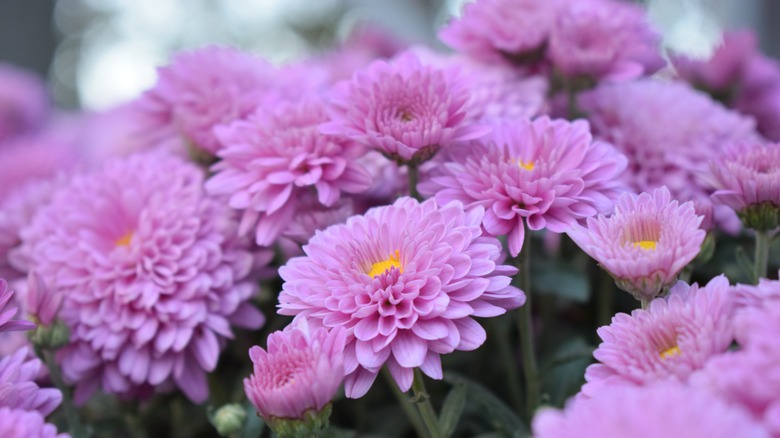 Natali art collections/Shutterstock
The Chrysanthemum, the birth flower of November, stands for cheerfulness and love. The white chrysanthemum means innocence, purity, and pure love. The symbolism of this month's birth flower is compassion, friendship, and joy. Chrysanthemums have different meanings: Red is for love, White means innocence, and Yellow denotes unrequited love.
December Birth Flower - Poinsettia (Narcissus)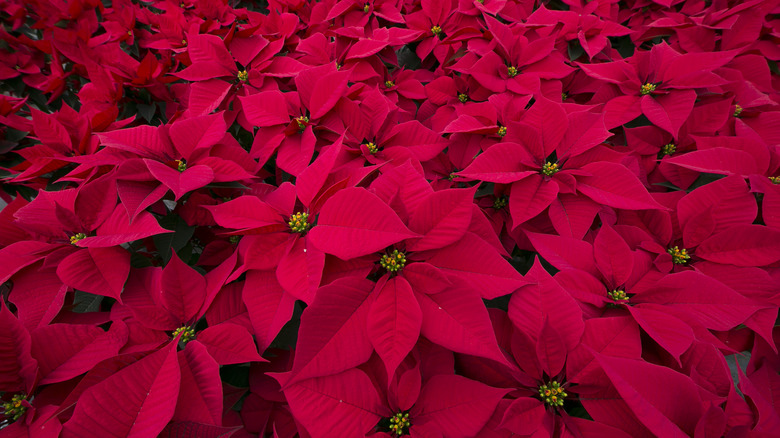 Manuel Medir/Getty Images
The most well-known form of this plant is the bright red blooming plant seen on every neighborhood stoop at Christmastime. The Poinsettia and its bright red flowers were known as the 'Flores de Noche Buena', or 'Flowers of the Holy Night'. The shape of the poinsettia flower and leaves are sometimes thought of as a symbol of the Star of Bethlehem which led the Wise Men to Jesus. The red-colored leaves symbolize the blood of Christ. The Poinsettia comes in three colors: Red, White, and Pink. "You Are The Special One" is the message this flower sends.
January Birth Flower - Carnation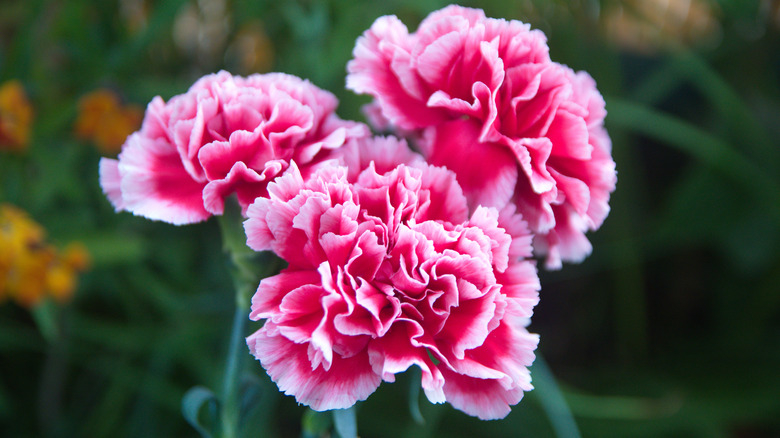 aniana/Shutterstock
The January birth flower, the Carnation, has a strong symbolism of love, fascination, and distinction. Light red carnations represent admiration, while dark red denotes deep love and affection. White carnations represent pure love and good luck, while striped (variegated) carnations symbolize regret that love cannot be shared. White carnations, in the Netherlands, are associated with HRH prince Bernhard. They are also worn on Mother's Day, Teacher's Day, St. Patrick's Day (in green) in the United States, and at weddings. This hardy, sweetly fragrant flower is also the flower of Ohio.
February Birth Flower - Violet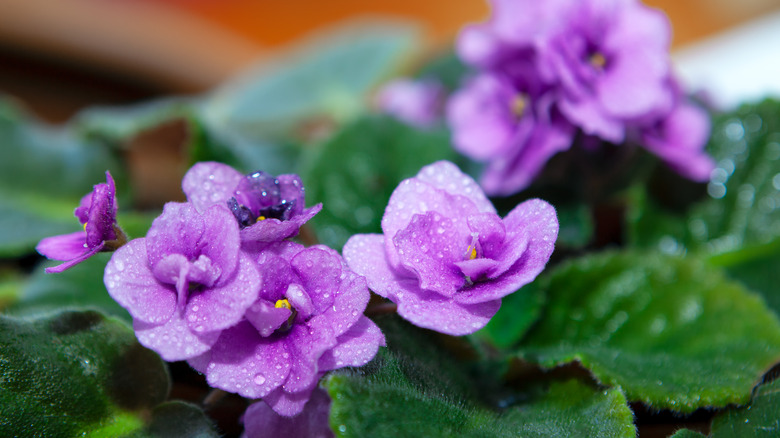 Russieseo/Getty Images
The Violet, February's birth flower, signifies watchfulness, loyalty, and faithfulness. Violets convey the meaning that you will always be true. Violets come in shades not only of Purple, which is what people commonly think of but also of white.
March Birth Flower - Daffodil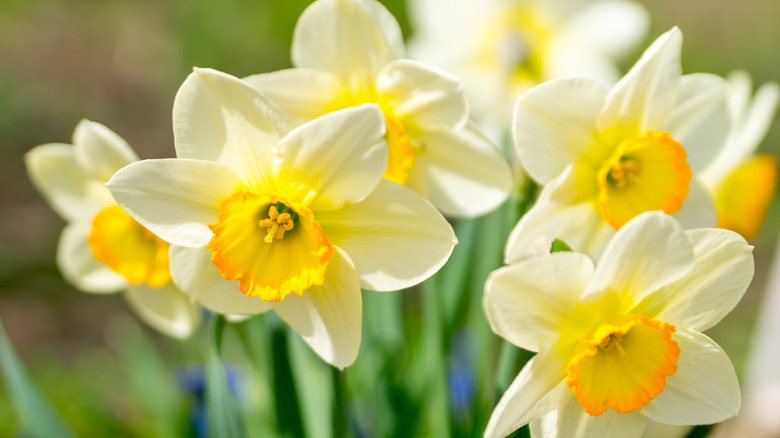 Province_photo/Shutterstock
The daffodil symbolizes rebirth, springtime, domestic happiness, respect, regard, and deep friendship.
April Birth Flower - Sweet Pea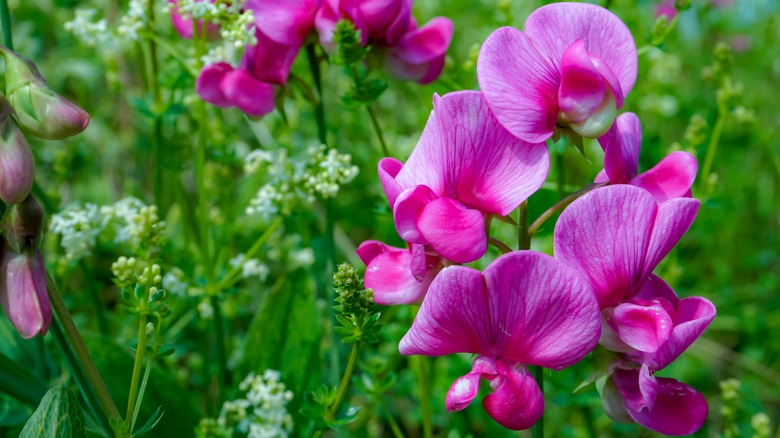 P.Cartwright/Shutterstock
April's birth flower, the daisy, represents innocence, playfulness, and simplicity. Another common phrase connected to this bright flower is: "Fresh as a daisy". The cliche underscores the theme of cleanliness and purity.
It's not just the secular world that has adopted the daisy as a symbol of innocence. We see that message repeated in Christianity, where the daisy is a sacred symbol of the Virgin Mary signifying her chastity, grace, and purity.
May Birth Flower - Lily Of The Valley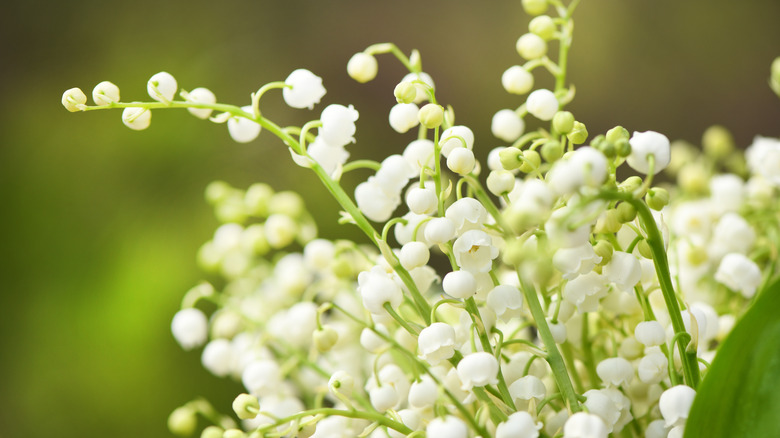 Kovalchuk Oleksandr/Shutterstock
Lily of the Valley is a widely cultivated European plant of the lily family, with broad leaves and arching stems of fragrant, bell-shaped white flowers. May's birth flower is not only absolutely beautiful but also has a lot of great meanings that people will really appreciate. This flower suggests to people that they are incomplete without the person that is being handed the flower. It also is a flower that has a lot of religious meaning and ties to the tears that the Virgin Mary spilled.
June Birth Flower - Rose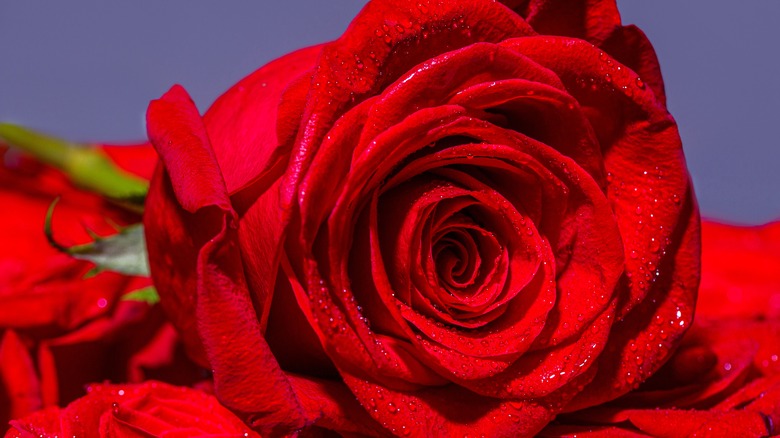 Body Stock/Shutterstock
June birth flower is the lovely Rose. "A rose by any other name would smell as sweet," said the famous William Shakespeare. The rose is long a symbol of love and passion, the ancient Greeks and Romans associated roses with Aphrodite and Venus, goddesses of love. Used for hundreds of years to convey messages without words, they also represent confidentiality.
July Birth Flower - Delphinium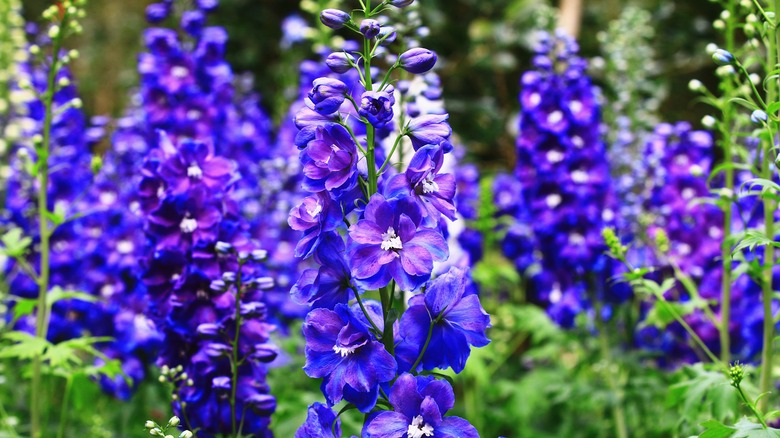 happykamill/Shutterstock
The delphinium, meaning joyful, fickle, and sweet, is a popular garden plant of the buttercup family that bears tall spikes of blue flowers. Derived from the Greek word "delphis," meaning dolphin, delphiniums are also commonly known as larkspur.
August Birth Flower - Gladiolus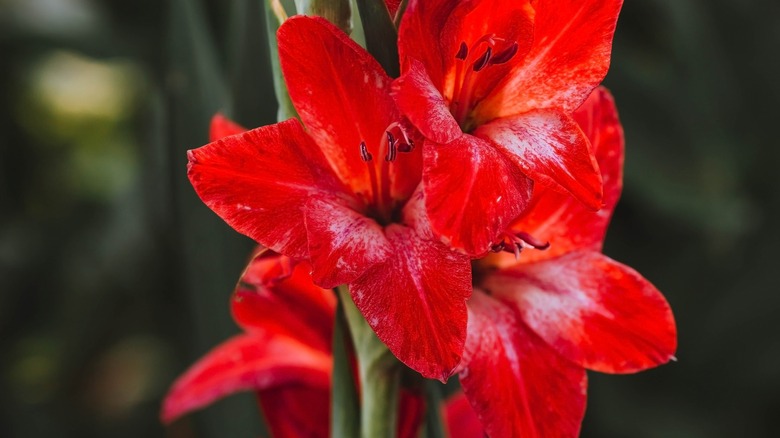 PhotoJuli86/Shutterstock
August's stunning birth flower is the flower of choice when adorning midsummer gardens and bouquets. Symbolizing strength and moral integrity, gladioli also represent infatuation, with a bouquet conveying to a recipient that they pierce the giver's heart with passion. This long-lasting flower comes in a variety of colors.